Index
Biography

A martial arts superstar trained by Great Masters from around the world, Cage uses his talents on the big screen. He is the current box-office champ and star of such movies as Dragon Fist and Dragon Fist II as well as the Award-Winning Sudden Violence.
Sprites
Moveslist
Special Moves
Green Bolt - B F LP
Shadow Kick - B F LK
Ball Breaker - BLK + LP
Finishers
Ending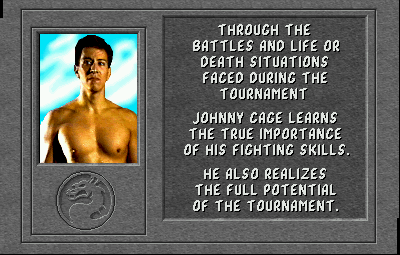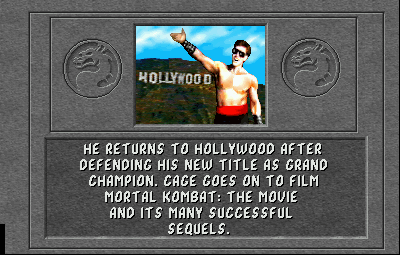 Ad blocker interference detected!
Wikia is a free-to-use site that makes money from advertising. We have a modified experience for viewers using ad blockers

Wikia is not accessible if you've made further modifications. Remove the custom ad blocker rule(s) and the page will load as expected.