Index
Biography

Once a member of the super secret White Lotus Society, Liu Kang left the organization in order to represent Shaolin temples in the Tournament. Kang is strong in his beliefs and despises Shang Tsung.
Sprites
Movelist
Special Moves
Finishers
Cartweel Uppercutt - F U B D
Ending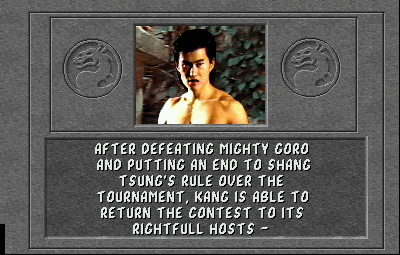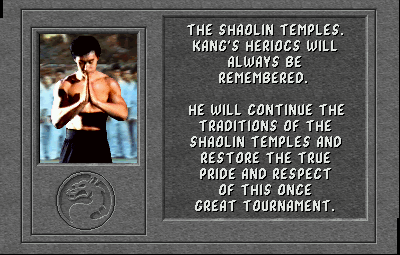 Ad blocker interference detected!
Wikia is a free-to-use site that makes money from advertising. We have a modified experience for viewers using ad blockers

Wikia is not accessible if you've made further modifications. Remove the custom ad blocker rule(s) and the page will load as expected.