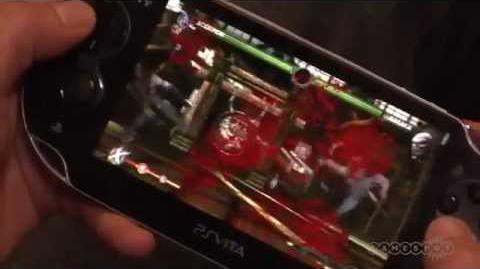 Well, what can I say?
Mortal Kombat
has been officially confirmed for Playstation VITA and it looks amazing. The roster seems rearranged and Challenge Tower has a lot of new missions also featuring
Test Your Balance
. Fatalities require touch-screen actions. So far, it looks awesome. I can't wait to get my hands on it. Here are a list of the new features of the game.
Challenge Tower missions
16 Exclusive Klassic Costumes for the ninjas.
A rearranged roster with unlockable characters. (DLC Characters are already selectable from start)
Posted by

The Center of MK