Index
Biography

The name Raiden is actually that of a deity known as The Thunder God. It is rumored he received a personal invitation by Shang Tsung himself and took the form of a human to compete in the Tournament.
Sprites
Movelist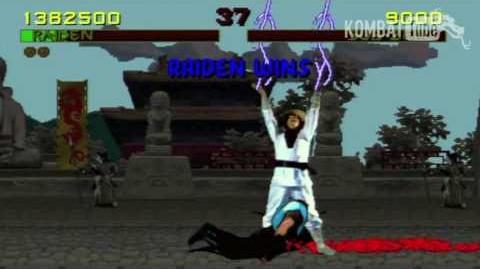 Special Moves
Teleport - D U
Lightning Blast - D F LP
Torpedo - B B F
Finishers
Electric Decapitation - (Close) F B B B HP
Ending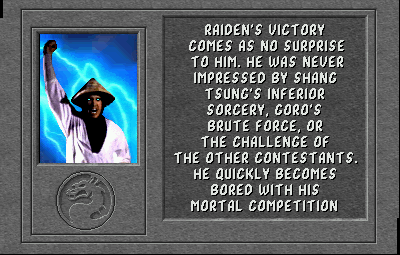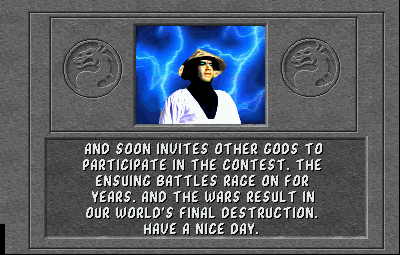 Ad blocker interference detected!
Wikia is a free-to-use site that makes money from advertising. We have a modified experience for viewers using ad blockers

Wikia is not accessible if you've made further modifications. Remove the custom ad blocker rule(s) and the page will load as expected.