Index
Biography
Sonya is a member of a top U.S. Special Forces unit. Her team was hot on the trail of Kano's Black Dragon organization. They followed them to an uncharted island where they were ambushed by Shang Tsung's personal army.
Sprites
Movelist
Special Moves
Ring Toss - B B LP
Leg Grab - BLK + LP + LK
Square Wave Punch - F B LP
Finishers
Kiss of Death - F F B B BLK
Ending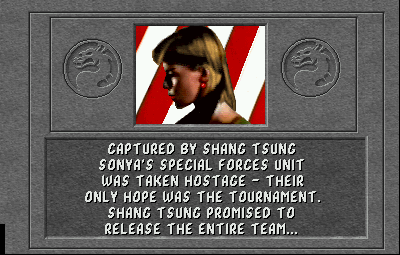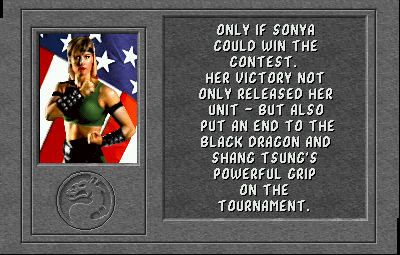 Ad blocker interference detected!
Wikia is a free-to-use site that makes money from advertising. We have a modified experience for viewers using ad blockers

Wikia is not accessible if you've made further modifications. Remove the custom ad blocker rule(s) and the page will load as expected.